Now offering international delivery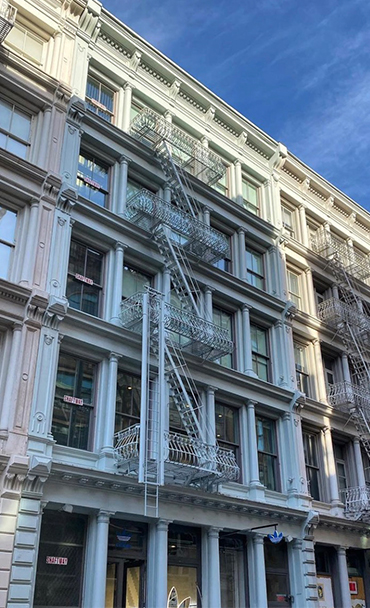 In Pakistan getting simplistic and minimal jewelry seemed like such a farfetched idea. This modern and contemporary aesthetic is timeless and always trending, yet the idea of getting your hands on a pair of basic gold hoops or a chunky gold chain seemed like an impossible feat. The founders of Noho recognized the gap in the market because they so often felt not a lack of fashion, rather a lack of availability.
It's true that many could walk into the jewelers and get their vision created by a local goldsmith, but what about those who wanted a quick artificial alternative for streetwear or a night? That's where Noho comes in.
Noho is a brand that caters to everyone that felt the need for staple pieces in their jewelry box that they could never find in the market. Noho serves as a trove of bold yet simple, intricate yet minimal, subtle yet impactful jewelry and fashion accessories that every girl deserves.
It all started during a visit to New York City, where our founders were strolling from shop to shop, looking at unique jewelry pieces and admiring all the variety of minimal street-wear jewelry available. It was later that night, having dinner with friends in a neighborhood called 'NOHO' that they came up with the idea of opening their E-store in Pakistan.
Meet Noho's co-founder Nada Shah
When I moved back from Canada a few years ago, I noticed a gap in the Pakistani market for chic, minimalist pieces with an elegant edge that aligned closely with my own personal style. What began as a desire for myself, soon turned into a vision to bring these to others in Pakistan. An instant love for design and entrepreneurship led me to start my own jewelry line – naming it NOHO.
I managed to combine my diverse professional background in finance, media and marketing. After working for years in the finance industry in Canada, I worked in the digital media and marketing industry in Pakistan. My love for creation is not only limited to jewelry- I am also the creative designer of my own clothing brand.
Meet Noho's co-founder Naba Qamar
I've always found joy in creativity. Right from the start, I remember being in awe of my mom as she made something beautiful out of nothing. Be it interiors, clothing, or events, I saw her mind work in a way that she could see what others couldn't; where I only saw a blank canvas, she could envision a masterpiece.
As I grew older, I took inspiration from her ingenious and I found myself being by her side through all of her processes. With my affinity for fashion and her need to create, we eventually started working together to make one-of-a-kind clothing on a small-scale level.
Soon, I realized I had learnt all I could from my mom, and I wanted to branch off and do something independently. I realized overtime her way of thinking, seeing something from nothing, trickled down to me, and it was time. That's where my path crossed with Nada's, and the idea of Noho was born.
My thirst to create was quenched as I got to sift through a world of beautiful jewelry and curate pieces that spoke to my aesthetic. Above all, the satisfaction that I get from seeing our customers appreciate our style is priceless.